Malaysia Carnival Virtual 2021
Malaysia's very first virtual 10-day carnival offered a unique online experience for visitors to enjoy from the comfort of their home.
To create an
immersive experience
on a virtual events platform
Malaysia Carnival 2021 is the brainchild of the Miss Malaysia organisation intended to drive the nation to support local businesses which were hit hard during the COVID-19 pandemic. In keeping with the times, the organiser wanted to hold Malaysia's first-ever virtual carnival. We partnered with Virtualtech Frontier to bring this to life.
To create a high-tech 2.5 dimensional virtual experience - from conceptualisation, design, development, testing, and running the platform.

To incorporate gamified elements and build an engaging user experience to intrinsically motivate visitors to explore the virtual carnival, visit participating vendors, tune in to daily livestreams, and purchase local products and services online.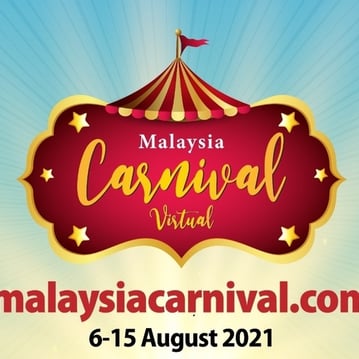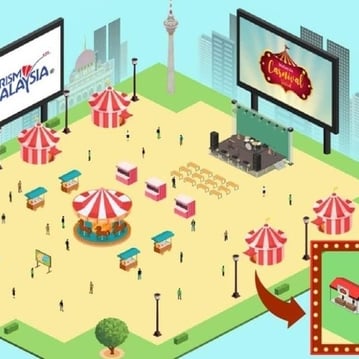 Some of the gamified features that were built into the platform include:
An animated tour of the virtual environment

Playable missions to encourage exploration

Event-limited treasure hunts throughout the virtual environment

Virtual networking among participating vendors and other visitors

Lucky draws from completing missions